Choose your visit
The Cave of Trabuc invites you to discover a mineral paradise, authentic and preserved. Discover 5 ways to visit.

Buy your tickets
To visit the Cave, you can buy your ticket on our website, or directly the day of the visit at the ticket office.

Getting to the cave
The Cave of Trabuc is located near Anduze (10min), Alès (20min) and Nîmes (50min). The site overlooks the small village of Mialet, in the heart of the Cévennes.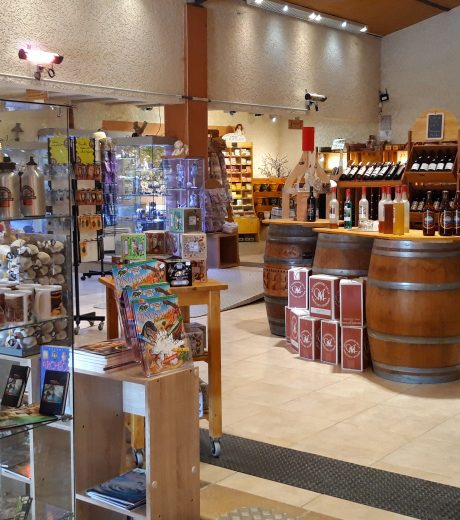 SHOP
Leave with a souvenir !
Before or after your visit, discover our 300 m² shop offering local, quality and affordable products. You will surely find happiness. To offer or to treat yourself, to keep a souvenir of your visit to the Cave of Trabuc. You will find : Our minerals : for small collectors, for those who love stones or use them in their practice, for the beauty of shapes or colors, or simply for their virtues ... We offer a wide choice, in raw and worked, of unique pieces. Our pottery : Anduze in the spotlight, but not only, of the culinary and decorative elements of the South of France. Our jewelry : various collections, from amber to amethyst, bracelets and necklaces, in all forms. Our wines and local products: long live Cartagena, Pitchou Cévenol and all our aperitifs with funny names! And also, honey, jams, chestnut liqueur and beer, teas and herbal ...
More