Choose your visit
The Cave of Trabuc invites you to discover a mineral paradise, authentic and preserved. Discover 5 ways to visit.

Buy your tickets
To visit the Cave, you can buy your ticket on our website, or directly the day of the visit at the ticket office.

Getting to the cave
The Cave of Trabuc is located near Anduze (10min), Alès (20min) and Nîmes (50min). The site overlooks the small village of Mialet, in the heart of the Cévennes.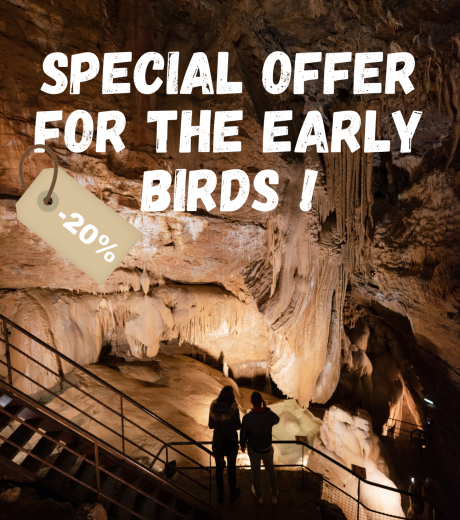 ACTUALITY
Special offer for the early birds !
Starting july 25, till august 24, take advantage of our reduced prices for the 9:45 am and 10:00 am tour : -20% for adults, youth and kids. Reserve right now your ticket on line on our website to save your spot!
Access to ticketing